(BBC News) — Rome sees snow for the first time in six years while other cities also have freezing weather.
---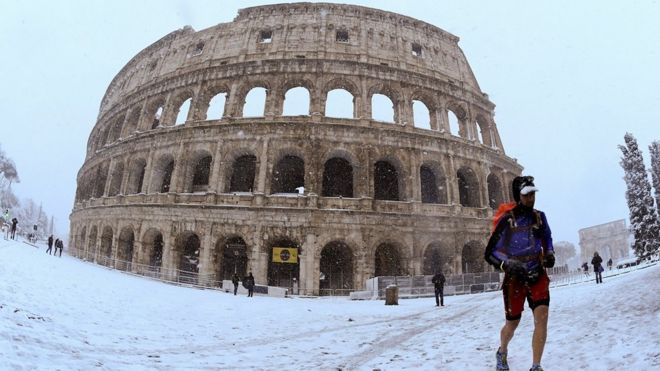 The rare snowfall in Rome did not stop this man from running next to the Colosseum. Freezing temperatures are expected to continue for a few days.
---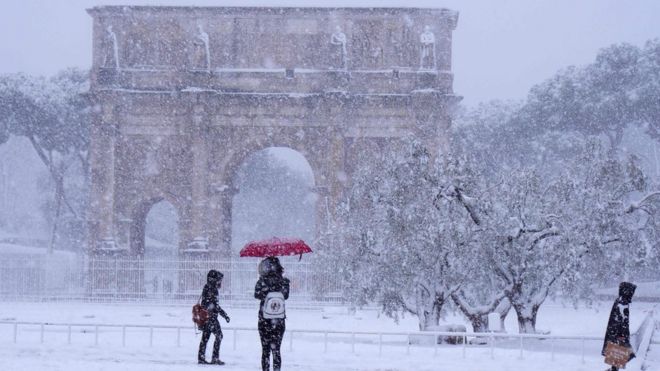 Tourists still visited the nearby Arch of Constantine. But not everyone was having fun as transport was disrupted and schools were closed.
---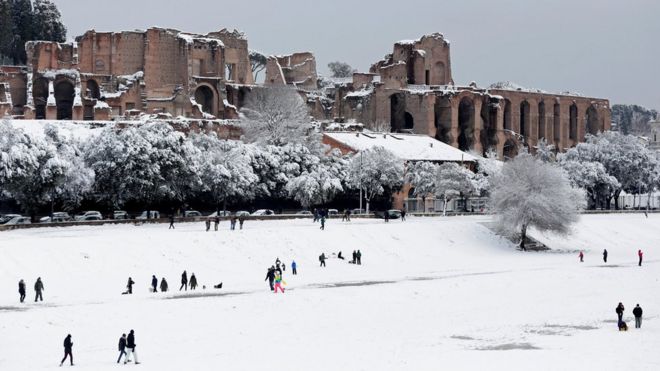 People enjoyed themselves at Rome's Circus Maximus. But train stations are now serving as emergency shelters for the homeless.
---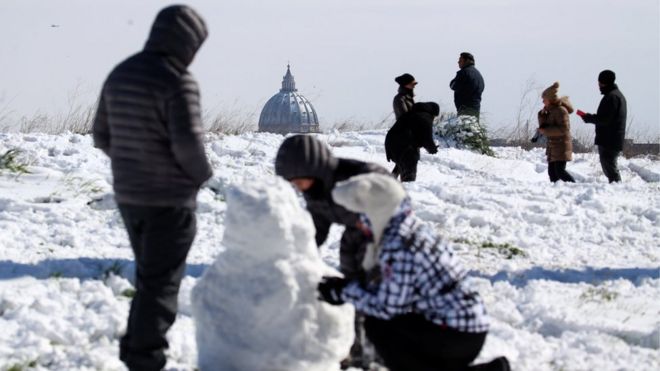 St Peter's Basilica is seen in the background as people gather at the Circus Maximus.
---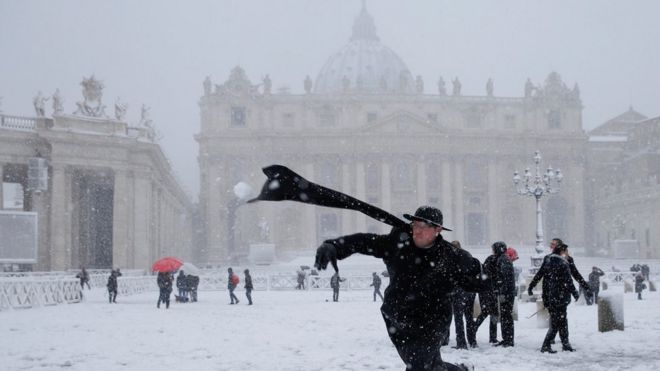 A young priest plays in the snow in St Peter's Square. Chill winds from Siberia have put much of Europe in a deep freeze.
---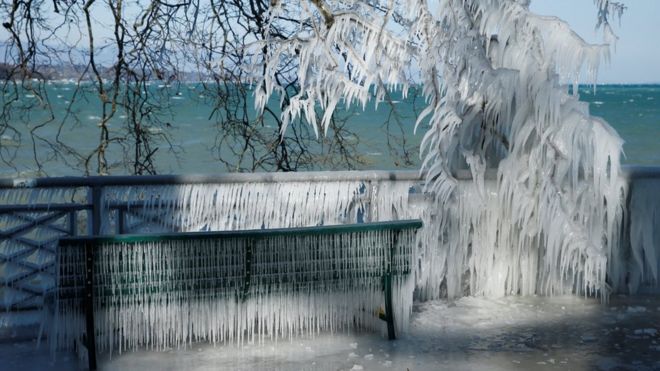 Freezing conditions created weird ice formations near Lake Geneva.
---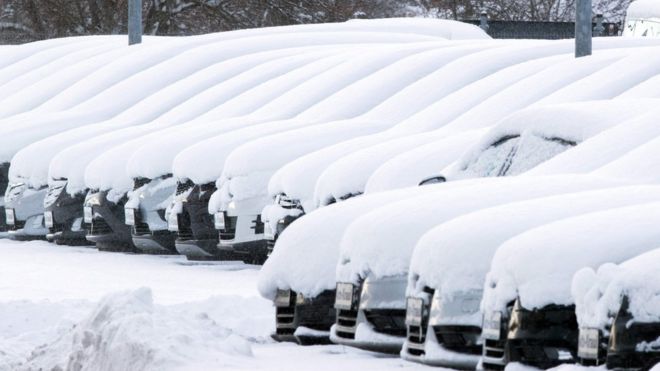 Germany is also blanketed in snow. There are fears that shelters for the homeless in Berlin may fill to capacity.
---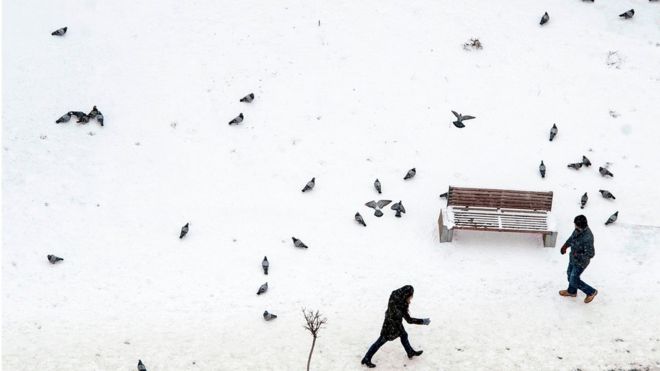 Snow has also fallen across parts of France, Sweden and Austria. This street in Kosovo's capital Pristina was completely blanketed.
---